Synopsis
During the American Civil War, three despicable men learn of a cache of buried gold and set out to retrieve it, while each tries to rid himself of the others.
Analysis
Stylish, stylized, amoral, and brutally violent, Sergio Leone's The Good, the Bad, and the Ugly is a stunning, intoxicating masterpiece.
Leone's depictions of his protagonists' adventures consistently arouse a palpable feeling of excitement. He evokes a world of rough, selfish individuals devoid of morality and, by engaging the moviegoer with such persons, allows him to detach himself from his ethical sensibilities and appreciate the exhilarating harshness and savagery of their lives.
The movie's ability to fascinate the viewer in this way is considerably intensified by its visual appeal. In fact, The Good, the Bad, and the Ugly is brilliantly filmed. Leone shifts form extremely tight shots of his characters' eyes and harsh or terrified faces to sweeping, awe inspiring images of vast, barren landscapes. The actions of the characters moving through this emotionally charged world are, moreover, so elaborately choreographed and perfectly timed they are almost dances. Taken together, all these devices so enthrall the viewer that he is sure to lose himself in the terrible world which is being revealed to him.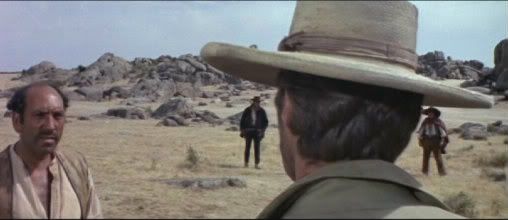 What is more, the director imbues every minute of the movie with a tangible, edgy excitement. He develops tremendous tension with his leisurely depictions of the film's characters performing various trivial actions, as bathing, checking a gun, or the like while violence looms inevitably in the immediate future. Then, punctuating such drawn out moments with the shocking brutality which follows them, Leone uses the apprehension those earlier moments aroused to make the horrors and thrills of the acts of violence that much more intense. His movie is, consequently, remarkably affecting.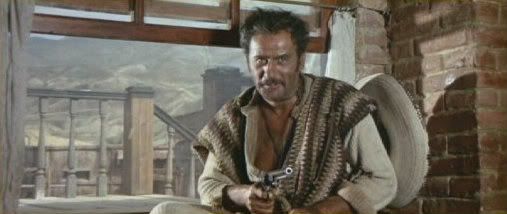 The director cannot, however, take sole credit for the film's success. For one thing, Ennio Morricone's score is consistently stunning and complements the movie throughout, evoking both wistful sadness and overwhelming excitement. It is surely among the most memorable pieces of music ever created for a movie. Unlike most film music, which is generally mediocre and manipulative, the score of The Good, the Bad, and the Ugly is as vibrant and alive as are any of the film's other qualities.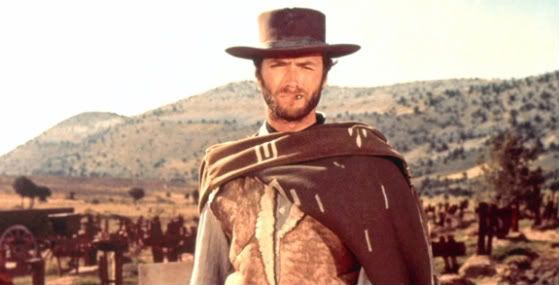 Finally, I should note that the performances of the three leads are truly wonderful. Clint Eastwood is cold and subtle as the nameless gunman known only as "Blondie." Lee Van Cleef endows Angel Eyes with a sadistic cruelty, and Eli Wallach gives life to the brutal, earthy, and somewhat stupid Tuco. All add significantly to the movie's appeal.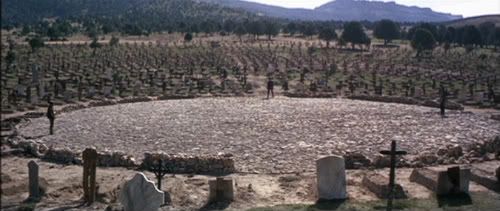 The Good, the Bad, and the Ugly really is a marvelous, exciting film.
Review by Keith Allen
Home Page / Alphabetical List of Films
List of Films by Star Ratings
Aesthetic Principles / Guide to Ratings
Criteria for Inclusion / DVD Stores / Blog
© 2004 movierapture@hotmail.com Keith Allen. All rights reserved.
Revised 2005